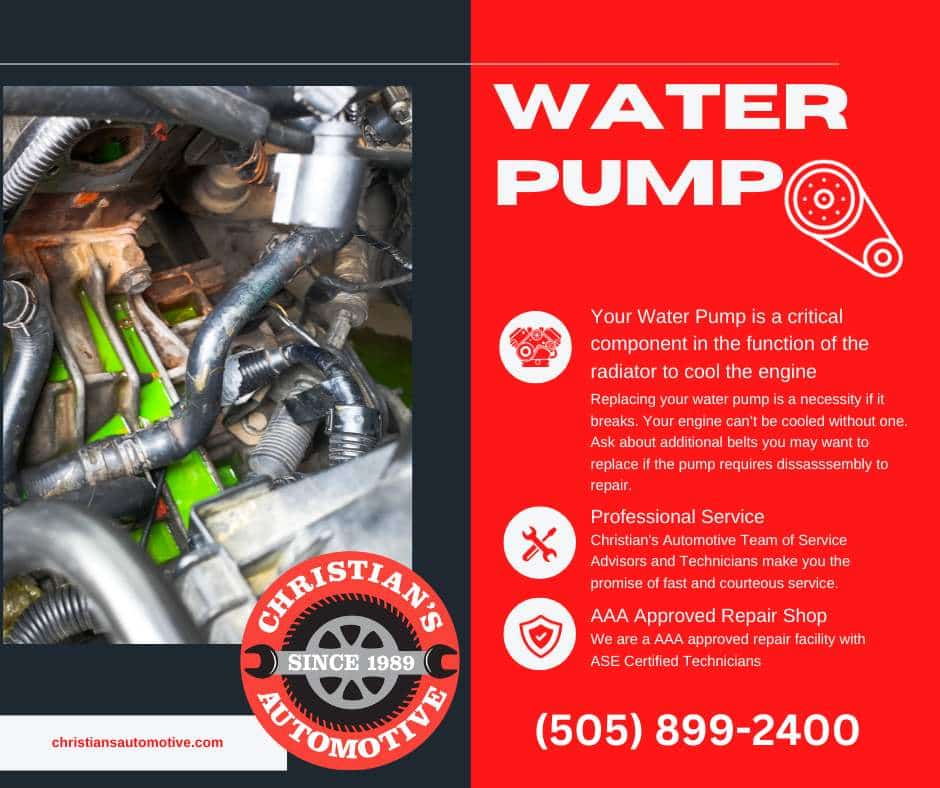 Water Pump – Decoding Your Vehicle's Cooling System
September 25, 2023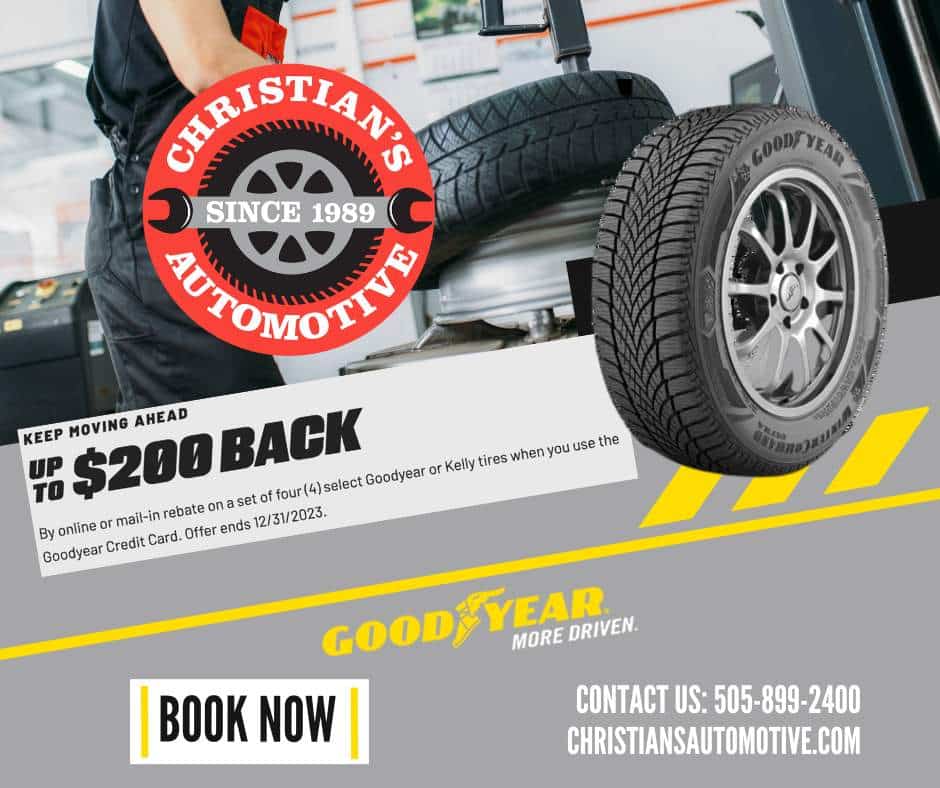 Understanding the Tire Buying Process
October 20, 2023
At Christian's Automotive, we've noticed a common trend among some drivers in Albuquerque – they often overlook the need for regular vehicle service. To help you understand when your car may be calling out for attention, we've compiled a list of six tell-tale signs that suggest it's time to visit your trusted auto care center.
Illuminated Warning Lights: Modern vehicles are equipped with an array of warning lights, each representing potential issues ranging from engine malfunctions to brake or battery problems. These lights, often designed to reflect the system they're associated with (e.g., a tire symbol for inflation issues), are your car's way of communicating a problem. Ignoring them, especially a flashing 'Check Engine' light, is not advisable. Bring it in and we can diagnose what is really causing those codes.
Unusual Shaking or Vibrations: A smooth ride is what every driver expects. However, if you begin to experience unusual vibrations or shaking, either through the steering wheel or your seat, it's a clear signal that something might be amiss. This could indicate suspension faults, tire problems, or even electrical issues. It's best to have these checked out promptly to avoid further complications.
Odd Smells or Smoke: The emergence of an unusual burning smell or smoke from your exhaust or under the hood should never be ignored. These could be symptoms of serious issues that require immediate attention.
Decreased Fuel Efficiency: If you find yourself refueling more frequently than usual, your vehicle's fuel economy may be deteriorating. Many modern vehicles provide numerical data on fuel efficiency. A sudden dip in these figures could indicate minor issues like underinflated tires or more serious problems such as a malfunctioning brake caliper.
Fluid Leaks: Vehicles rely on various fluids for functions like cooling, lubrication, and braking. If you notice puddles under your car, this could indicate a leak, which can lead to serious repercussions if left unattended.
Ineffective or Noisy Brakes: Over time, you may notice that your brakes have become less responsive or produce a noise when applied. This could be due to wear and tear or more serious brake system issues. Remember, your safety and that of other road users heavily depends on the proper functioning of your brakes.
A breakdown can be inconvenient, dangerous, expensive, and time-consuming. It's crucial to remember that your vehicle communicates with you every time you drive. Pay close attention to these signs – they may save you from impending vehicular issues. At Christian's Automotive, we're always ready to help keep your vehicle in its best condition.