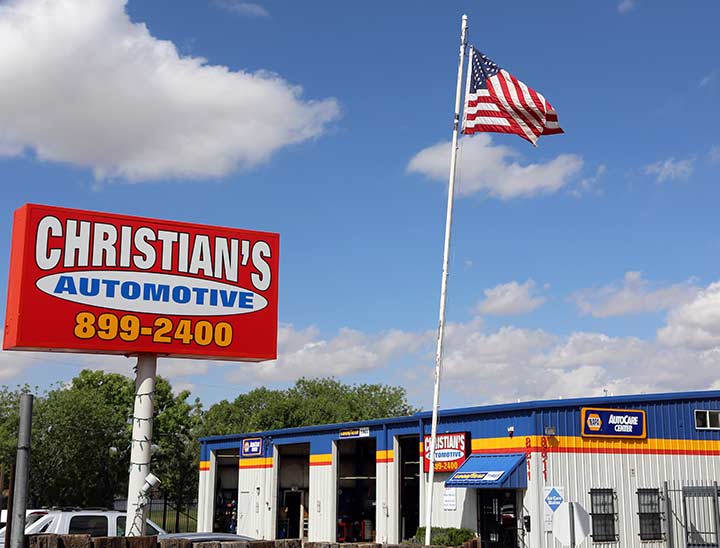 Professional Car Services
Good Driving Experience Delivered
Leave the difficult and complicated task of regularly servicing and maintaining your vehicle to the World Class Automotive Technicians at Christian's Automotive Suspensions, Inc. of Albuquerque, NM. The difference between a good driving experience and bad driving experience is determined by the little things done to every component of your auto. Whether your vehicle is large or small, domestic or foreign, our professional team is ready to take care of this job and other car-related concerns you may have at a fair and competitive price.
We Offer Mileage Maintenance Interval Services:
Timing Belts
Emissions Testing
Fluid and Filter Exchange Services for all Fluid Operated Systems
Tune-ups and Valve Adjustments
Fuel System Maintenance
Oil and Filter Change with Chassis Lube
All Required Maintenance Domestic or Foreign
We Offer Bumper to Bumper Complete Automotive Repairs:
Diagnostics (Check Engine Lights)
Air Conditioning and Heating
Electrical
Brakes and Anti-Lock Brake Systems
Suspension Shocks, Struts and Alignment
Cooling Systems
Transmission, Axles, Clutches
Fuel and Ignition
Engine and Transmission Replacement
Tire Sales and Tire Service's
All Automotive Systems Domestic or Foreign
No Car Too Difficult for Us
It doesn't matter to Christian's Automotive Suspensions, Inc. whether your engine runs on four, six or eight cylinders, Cummins, Powerstroke or Duramax diesel. That's because our ASE-certified Master Technicians handle four-wheel drives (4WD), hybrid cars, trucks and many other types of vehicles. Christian's Automotive Suspensions, Inc. is ready to serve you today!
Car Brands We Service:
All Domestic and Foreign Manufacturers
See How We Care for Your Car
On top of our excellent car repair skills, we put a premium to our customer service. We offer a 24-hour key drop service as well as area shuttle services that will help you manage your auto concerns without interfering with your daily schedule.Call (505) 899-2400 now to speak with our courteous staff.