Service Appointments
Welcome to Christian's Automotive. Start here to schedule service appointments.
It's still a best practice to have your oil changed every 3500 miles. A little longer if you are using synthetics. But in the dusty New Mexico climate it is a best practice to stay on top of your fluid and filter changes. We take appointments for regular service and major repairs. If you have a check engine light on, we have the diagnostic tools to let you know what error codes you are getting. Schedule your appointment today.
If your vehicle need service or repair, the best place to start is to schedule appointments for the diagnostic. Whether you need to service your vehicle for regular maintenance or if your in need of a major repair, the experts at Christian's Automotive and Tire can get your car running the way you want it.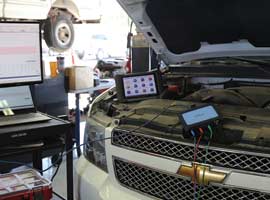 The reCAPTCHA verification period has expired. Please reload the page.