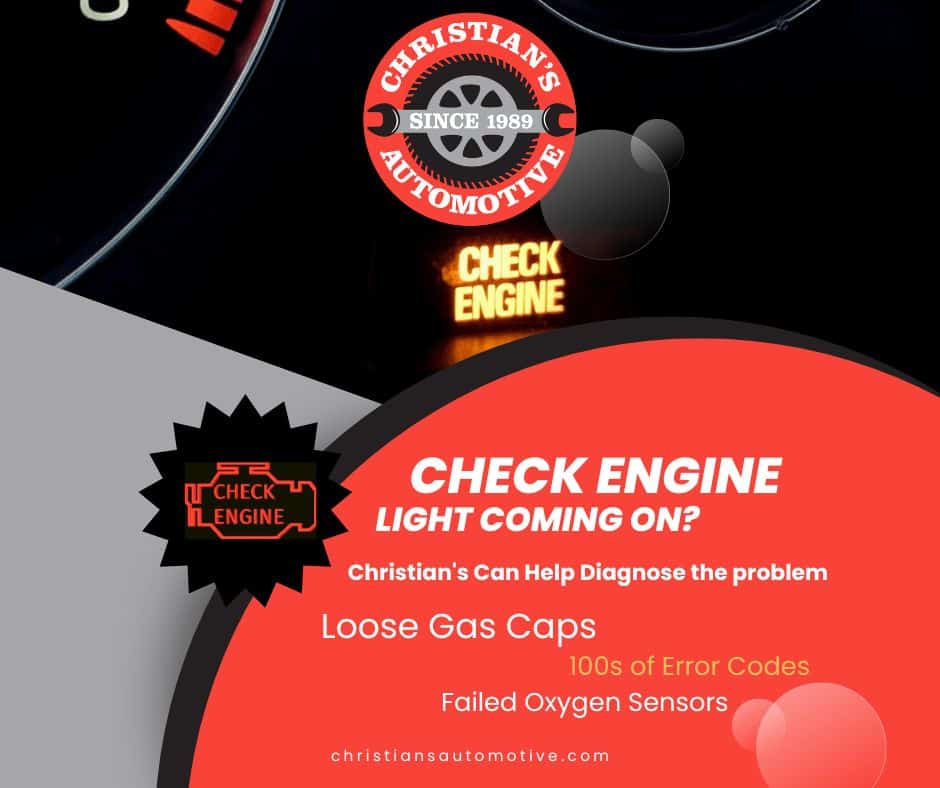 Understanding the Check Engine Light
March 13, 2023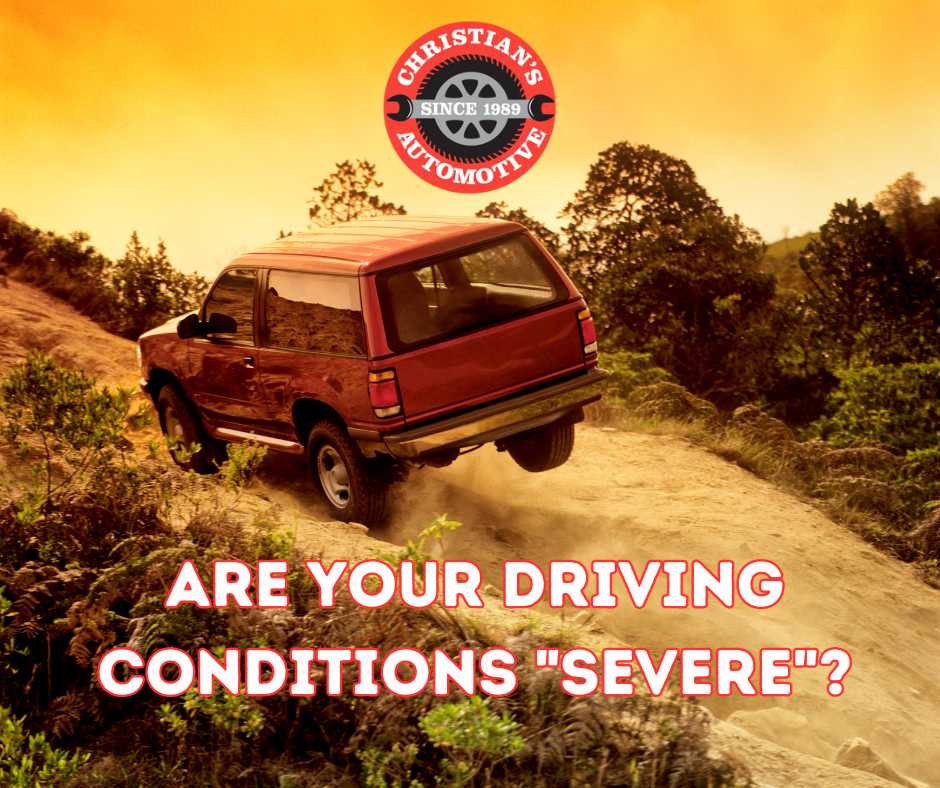 Are your driving conditions "severe"?
March 27, 2023
Cross your fingers that these were the last of the snowy days now that spring has come. At Christian's Automotive and Tire we are here to help you transition into spring! With our all-season tire installation and alignment service, you'll be safely back on the road in no time.
When it comes to wheel alignment, safety and money are two major factors to consider. Poor wheel alignment can cause your tires to pull towards one side, putting you at risk of veering off-road or into oncoming traffic. A customer recently told us that as they we were driving back from Santa Fe, a semi tractor-trailer with "Oversize load", blew a tire and nearly swerved into the passing traffic. The tire visibly blew and blasted tire parts into the tires and sidewalls of the near cars. Drivers were seen pulling off to check their vehicles and our customer had to drive onto the shoulder to avoid blown tire pieces and shards of radial.
We recently had a customer whose wheels had become slightly misaligned before leaving for a family vacation pulling a trailer. Unfortunately for him, he didn't take care of it right away, so his tires were completely worn out after just a few days of driving and one thousand miles later.
At Christian's Automotive and Tire we ensure all four wheels are properly aligned by working along three axises (toe, camber and caster), as well as front to rear alignment. The alignment service also includes an inspection of your vehicle's steering and suspension parts – which might be damaged if they caused the misalignment in the first place – we'll make sure that any damaged parts are replaced before letting you hit the road again.
Check your owner's manual to see how often your alignment should be checked or talk to your Christian's Automotive and Tire representative for advice tailored to what your vehicle needs! And of course, always come in for checkups when you feel your car pulling towards one side, hear abnormal vibrations at speed or see unusual tire wear as these can be signs of poor alignment as well.