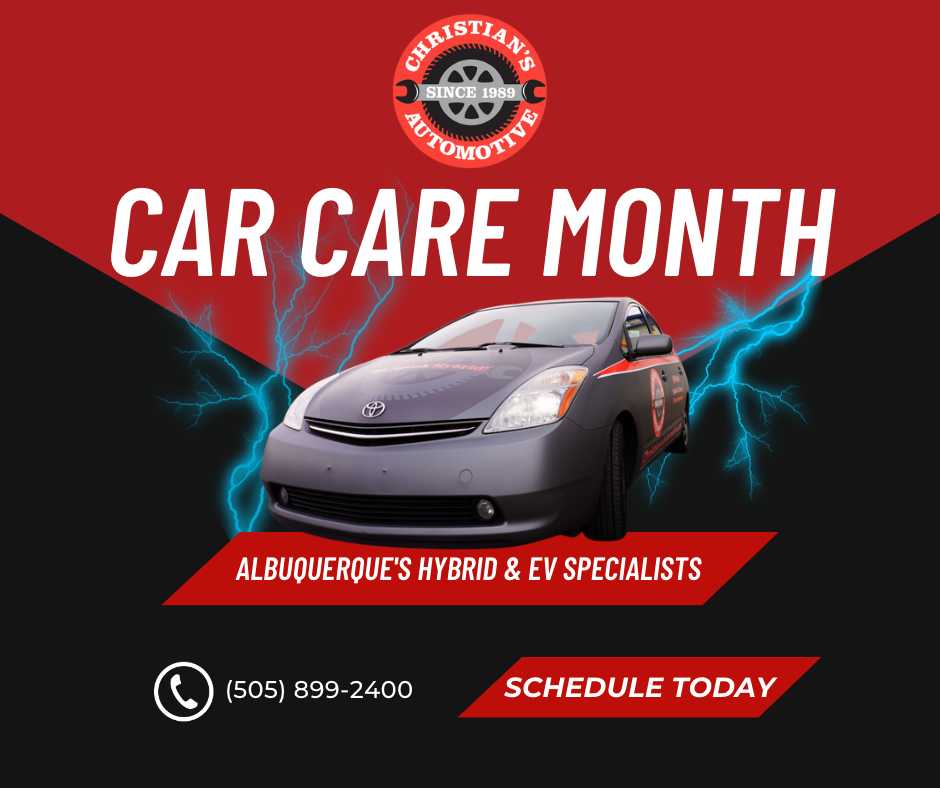 April is Car Care Month
April 10, 2023
The Importance of Maintaining Your Vehicle's Air Conditioning
April 17, 2023
Spring is the time of year when everything awakens from hibernation, including your car. After months of cold and harsh weather, your vehicle needs some extra TLC to ensure it runs smoothly throughout the rest of the year. That's why at Christian's Automotive, we offer comprehensive spring maintenance services to keep your vehicle in tip-top shape.
Here are some reasons why spring maintenance is important for your vehicle:
Increases Performance and Reliability
Regular spring maintenance can help identify any issues that may have developed during the winter months. Our experienced technicians will inspect your vehicle's brakes, suspension, tires, and fluids to ensure they are in good condition. This proactive approach can help you avoid any costly repairs down the road while also improving your car's performance and reliability.
Maintains Safety
One of the most important reasons to bring your vehicle in for spring maintenance is safety. After months of cold temperatures and icy roads, your car's safety features and systems may have worn down. By checking your brakes, alignment, and tire tread, we can identify and fix any potential safety hazards before they become dangerous.
Saves Money
Regular maintenance can save you money in the long run. By keeping your car's systems running smoothly, you can avoid costly repairs or replacements. Additionally, regular spring maintenance can improve your car's fuel economy, saving you money at the pump.
Extends the Life of Your Vehicle
By maintaining your car properly, you can also extend its overall lifespan. Regular maintenance services, such as oil changes and fluid checks, can help prevent wear and tear on your engine and other components, increasing their longevity.
At Christian's Automotive, we understand the importance of spring maintenance for your vehicle. Our experienced technicians use the latest tools and technology to provide a variety of services, including oil changes, brake inspections, tire rotations, alignments, and more.Don't wait until it's too late. Keep your vehicle running and looking like new with our spring maintenance services. Contact us today to schedule an appointment!