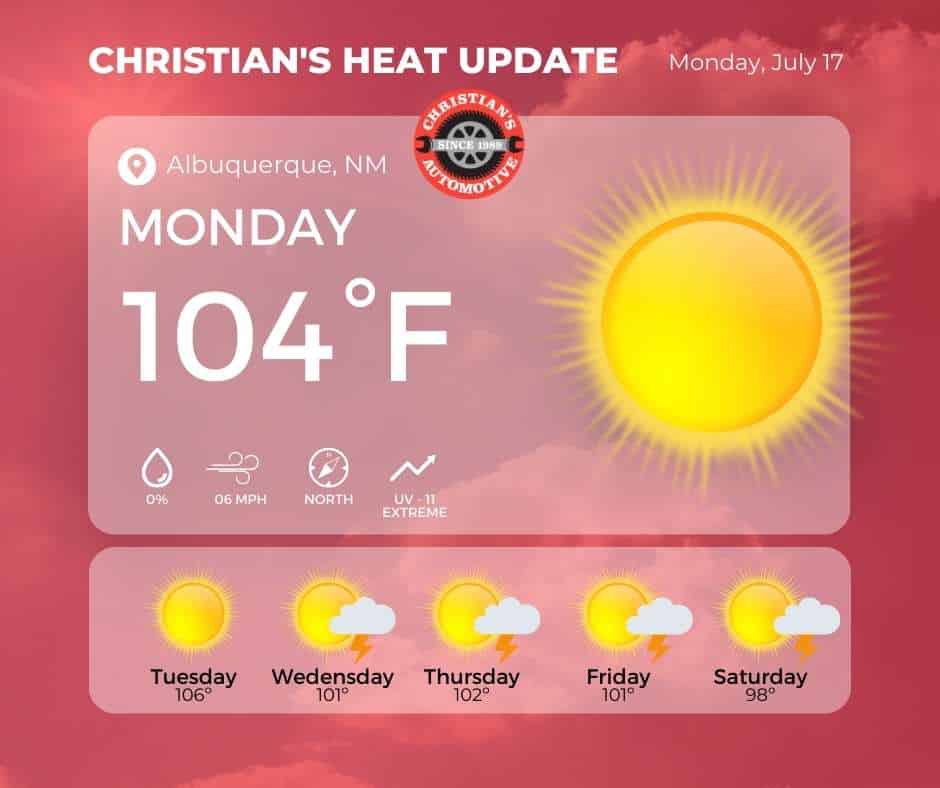 Priorities in a Heat Wave
July 17, 2023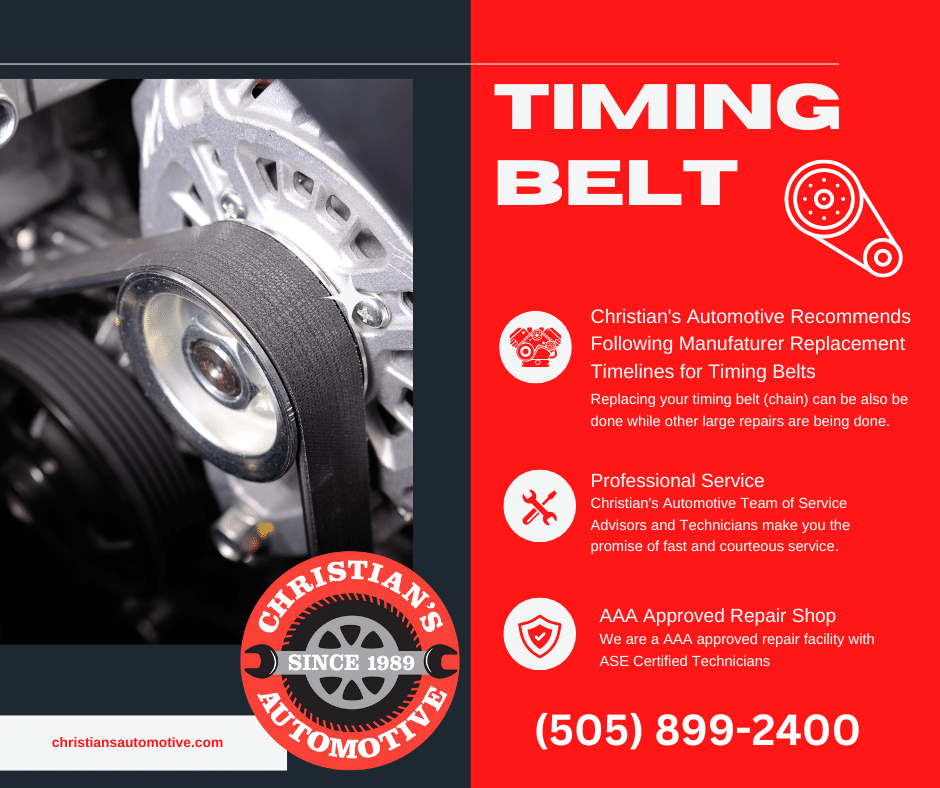 Timing Belt?
August 5, 2023
Regular Coolant System Service: A Guide from Christian's Automotive
It's a common question we hear at Christian's Automotive in Albuquerque, NM – "My engine never overheats. Why should I get a cooling system service?" Many drivers believe that if their engine is running at the correct temperature, everything must be fine. However, this is a misconception that can lead to serious mechanical failures.
Engine overheating is a leading cause of mechanical breakdowns among drivers. But how does an engine go from functioning perfectly to overheating and potentially being damaged? The answer lies in understanding the function of your vehicle's coolant system and the gradual, often invisible, process that leads to overheating.
Coolant
Your vehicle's engine coolant circulates through the engine, absorbing heat, then flows through the radiator where it cools down, and finally returns to the engine. This cycle continues as long as the coolant can flow freely and there are no leaks in the system. However, what many drivers don't realize is that the cooling system is a harsh environment, filled with extremely hot temperatures and reactive materials such as different types of metal, plastic, and rubber.
Over time, the coolant becomes corrosive and small metallic and material particles begin to flake off and circulate within the coolant. As these particles start to clog the tiny passages in the radiator, they restrict the flow of the coolant, which can lead to overheating. Moreover, corrosive coolant can eat away at the system and cause leaks.
Coolant Flush
New coolant is packed with anti-corrosive additives. These additives work to neutralize the reactions that lead to corrosion. However, these additives don't last forever and are eventually used up, leaving your cooling system unprotected.
This is why we at Christian's Automotive recommend regular cooling system services. Our team of knowledgeable professionals can test your coolant for freeze point and PH to see if it needs replacing (especially important if you've added straight water to the system). Refreshing your coolant is crucial to continue protecting your vehicle against corrosion.
Ignoring recommended service intervals for your cooling system can lead to unnecessary repairs down the road. So, even if your engine isn't currently overheating, remember that preventative maintenance is key to keeping your vehicle running smoothly and efficiently for years to come. Trust Christian's Automotive to keep your cooling system, and your vehicle, in top shape.